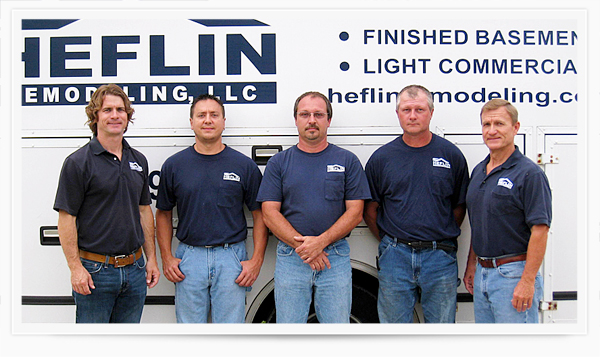 Heflin Remodeling, L.L.C. began with a vision…establishing a home remodeling business and a goal…providing customers with the highest quality of work and customer service on every project. Over twenty-eight years later these standards, along with a strong work ethic, have allowed the company to grow and excel to the level of service and expertise it provides its' customers today.
The owner of this family business, J.B. Heflin, III, still oversees all operations on a daily basis. His son, Bryant Heflin, works alongside as manager of sales.   In addition, four full-time carpenters are on staff as well as two office personnel.   The result…over 40 years of remodeling experience…a sound basis for meeting any customer's remodeling needs.
At Heflin Remodeling, the primary focus is to help homeowners redesign and/or improve their existing home. Our in house capabilities enable us to collaborate with our customers to formulate a design to best meet their needs, budget and lifestyle.
We specialize in all types of room additions, kitchens, bathrooms and other miscellaneous remodeling as well as light commercial projects.
If you are in the market for an "attention to details" contracting service, Heflin Remodeling, L.L.C. looks forward to helping you with your remodeling and construction needs.